Keeping Adults Safe
Everyone has a right to be treated with respect and dignity. Everyone deserves to be safe.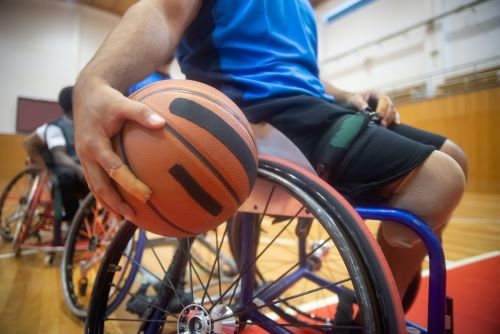 East Riding Safeguarding Adults Board is a multi-agency organisation responsible for ensuring the protection and safety of adults at risk of harm in the East Riding.
The Board is led by an independent chair and made up of representatives from a number of organisations including the local authority, police, health, care and voluntary sectors and is also responsible for holding partners to account through scrutiny and governance.
ERSAB aims to help everyone understand the part they play in protecting adults; ensuring the vulnerable are kept safe and well. See the latest safeguarding updates and online safeguarding training courses available to all care sector staff and volunteers.

Report concerns
You can report a concern online about an adult in risk of harm using this form.

Call the Safeguarding Adults Team directly, 01482 396940 Monday to Thursday 09:00 - 5:00, Friday 9:00 - 4.30

Out of office hours, the emergency duty team 01377 241273

Email safeguardingadultsteam@eastriding.gov.uk

How to get involved in the work of the Board
Would you like to be involved in the work of the East Riding Safeguarding Adults Board? ERSAB would like to create a virtual network of interested people from a range of backgrounds who can collaborate, comment and contribute to the work of the Board. If you are interested in being part of this or would like to find out more information please get in touch. HERE.
National Support
The Ann Craft Trust (ACT) is a national charity which exists to minimise the risk of abuse of disabled children and adults at risk. Through pioneering training, practice reviews and contributing to world-leading research, they support organisations to safeguard disabled children and adults at risk and minimise the risk of harm.
The Ann Craft Trust hold a range of resources, guidance, to assist best practice in safeguarding adults and young people. Their safeguarding checklist allows you to test your individual or organisational safeguarding knowledge and practices.
Test your knowledge by completing the online safeguarding checklist which covers the Safeguarding, Prevention, Recognition, Reporting & Recording and Reviewing processes.
Are you completing this checklist as an individual?
If you are an individual working within a small unregistered charity or group and responsible for safeguarding or simply want to learn more about safeguarding to improve your own knowledge click here.
Are you completing this checklist as part of an organisation?
If you are an adviser, employee or manager responsible for safeguarding and want to ensure your organisation has the right policies, procedures, practices, training and access to further learning in place then complete the checklist here.