Free Basic Life Support training to the community.
This accredited course is free of charge and will be delivered by the Resuscitation Lead from Nuffield Health York Hospital.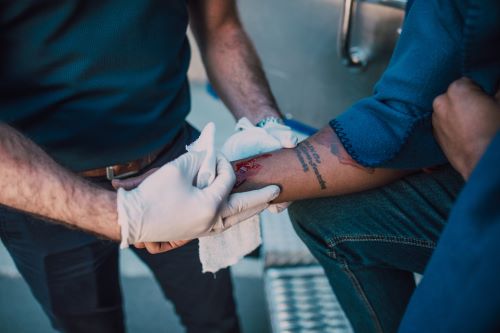 As part of the Nuffield Health Community Outreach programme, Nuffield Health York Hospital and the Nuffield Fitness & Wellbeing Gym in Hull are working together to deliver Nuffield Basic Life Support (NBLS) training to the community.
The course covers Adult and Paediatric BLS, use of AED's, choking, anaphylaxis, first aid and the recovery position.
To book a place please call the Nuffield Health Gym in Hull on 01482 321191 where the friendly reception staff will book you on to one of the courses.
The session takes 4 ½ hrs and all attendees must be aged 16 and above.
Available dates are as follows:
23rd Aug 2023 09.00 am -1.30 pm
20th Sept 2023 10.00 am -2.30 pm
25th Oct 2023 10.00 am -2.30 pm
15th Nov 2023 10.00 am -2.30 pm
13th Dec 2023 10.00 am -2.30 pm"