November Armed Forces health stakeholder brief
As we approach Remembrance Day, many people will be reflecting on those who have given their lives in conflicts across the years and the families left behind.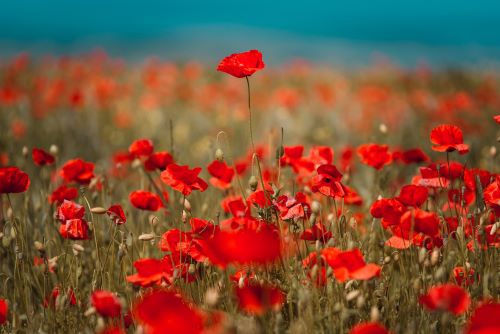 The detailed news coverage of current conflicts across the globe are potentially very distressing for many who have served in the Armed Forces. Op COURAGE: The Veterans Mental Health and Wellbeing Service can support anyone veterans and reservists living in England if they are struggling with their mental health as a result.

Details can be found at www.nhs.uk/opcourage
Have you ever served?
This excellent short animated video was used to open the annual Veterans Covenant Healthcare Alliance (VCHA) . The video simply asks that anyone coming into contact with people seeking help to remember to always ask the question: "Have you, or anyone in your immediate family, ever served in the British Armed Forces?" This instantly opens up a whole range of referral specialist support.
November's briefing, available to download below, also includes updates on:
Ministers visit Op RESTORE: The Veterans Physical Health and Wellbeing Service
Suicide after leaving the UK Armed Forces
Latest veteran aware/friendly accreditations
Veterans Covenant Healthcare Alliance (VCHA) best practice conference
Office for Veterans' Affairs launches employers guide to hiring veterans
Launch of anti-racism framework for mental health trusts and mental health service providers
November Armed Forces Stakeholder Brief (198KB)