East Riding Place VCSE Collaborative: Meet Jamie Lewis
Jamie Lewis, CEO of HEY Smile Foundation, is the Chair of East Riding Place VCSE Collaborative.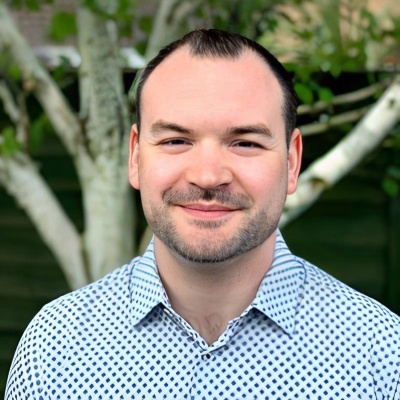 Jamie joined the Smile Foundation in late 2022 after leaving the private sector and, before that, a leader in local government for many years; he is also committed to a number of charities across Hull and East Riding, of which he is chair. Jamie was recognised for his efforts and commitment to the VCSE sector by receiving the prestigious Coronation Champions Award in mid-2023.
" I am extremely proud to lead an extraordinary infrastructure charity which empowers charities, people, and communities daily. I am excited to be leading the newly formed East Riding Collaborative; this will allow us to showcase the very best of our sector by reaching even more community groups and people locally. Smile is well known for bringing the very best out of people, and by bringing these organisations together to focus on the collective need, I know we will create lasting ripples of change."
What inspired you to want to be a representative on the collaborative?
I wanted to make sure that we created the East Riding Collaborative to give the local community a greater voice, I want to ensure that we help support the sector in being able to achieve more by understanding what the challenges are and collectively working up solutions. We have done well to ensure that our partners are bought into what the collaboration is about and how it can support in making lasting effect change.
What is your proudest moment from working within the VCSE sector?
My proudest moment to date in the sector is getting to know the wonderful, dedicated, and hard-working charity leaders across our region. I have never seen commitment to organisations like I have since working at Smile. It is amazing to see the region is full of rich and diverse with voluntary organisations doing simply awesome things.
What excites you most about the collaboration?
What excites me is the opportunity to do things differently and make a wider impact and difference. We have incredible leaders on the collaborative, so I am excited to see us working together for the region.