Active Humber & Active Withernsea Autumn Conference
Sign up this conference on 10th November and find out more about the valuable learning and insights gained from Active Withernsea , the Department for Culture, Media and Sport (DCMS) strategy and Youth Sport Trust.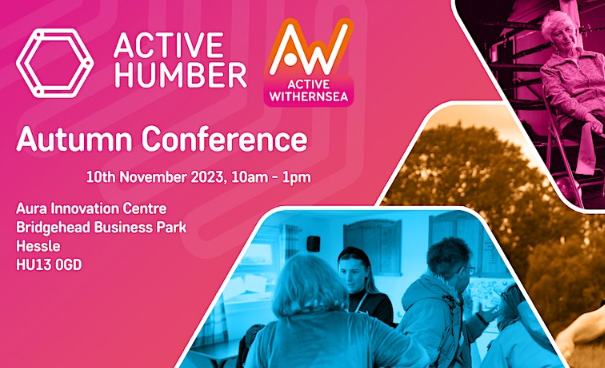 This in-person event will bring together enthusiasts of active living, sports, and wellness.
Discover the latest DCMS Strategy with DCMS themselves, Live interviews with Active Withernsea's Get Going Grant applicants, and innovative ideas to promote an active lifestyle in the soon to come 'Place Based working' approach from Sport England and and discover the recently published physical literacy consensus with The Youth Sport Trust.
Event details
Date: 10th November
Time: 10am to 1pm (lunch included)
Location: Aura Innovation Centre, Meadow Road, Kingston upon Hull HU13 0GD
Places are limited so book your place quickly. Register HERE.