East Riding Place VCSE Collaborative: Meet Susie Bovill
Susie Bovill, Scheme Manager at Home-Start Goole & District joins the East Riding VCSE Place Collaborative as one of two representatives for Community Voice.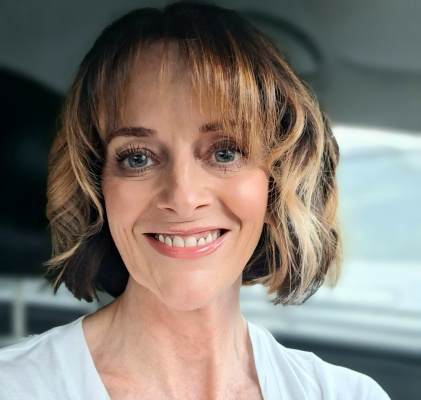 Susie joined Home-Start Goole as a volunteer in 2008, following a move back to East Yorkshire. She started work with the organisation a year later and is now Scheme Manager. Based at The Courtyard in Goole, Home-Start Goole support families with young children in Goole and the surrounding villages to help them give their children the best possible start in life.
What inspired you to want to be a representative on the collaborative?
I was inspired to apply because, having worked in the VCSE sector in Goole for 14 years, I have seen the amount of brilliant organisations that we have here who are working directly with our community, yet who struggle to get their voice and their community's voice heard. It sometimes feels that the incredible talent, enthusiasm and invaluable community contact within our sector are not being used to their full potential. I would like to see these vital organisations recognised for all that they do and to be heard and valued in the shaping of local services.
What is your proudest moment from working within the VCSE sector?
I feel proud when I hear the feedback, the quotes, the casual comments made from families we support about how their lives have changed for the better thanks to the service we can provide.
Our service is ultimately very simple; a community member with the time to give, offering the commitment of a helpful, supportive relationship to someone struggling.
What makes me really proud is when a previous service user comes back to us wanting to be a Volunteer, or a Trustee, to give back to someone else all that benefitted them so much; in the simplest of ways, this proves it works.
This kind of affirmation is widespread throughout our sector, and it needs shouting about!
What excites you most about the collaborative?
I am excited about the opportunity to work with others in our sector and to share all our skills and knowledge for the benefit of our East Riding communities. I look forward to together raising our sector's profile and ultimately have our impact recognised and our services utilised and celebrated.