East Riding Place VCSE Collaborative: Meet Jo Sanders-Potts
Jo Sanders-Potts, the Chief Executive at The Hinge Centre in Bridlington joins the East Riding VCSE Place Collaborative as one of two representatives for Community Voice.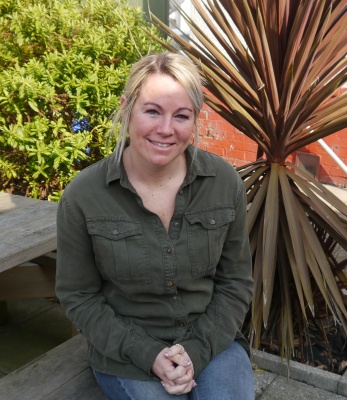 Jo has worked for The Hinge Centre for nearly 12 years and is currently their Chief Executive, having taken on the role four years ago. Jo began her career with The Hinge as a part time youth inclusion worker and she says:
"My passion for the organisation grew and I progressed onto other roles including community and resettlement support worker, community co-ordinator and deputy manager. Working within all of the Hinge's main projects has given me a really good understanding of the challenges faced by the staff and services users and allowed me to build great relationships with other organisations in our local area, which has in turn supported me with my current Chief Executive role."
Jo shared further thoughts and feelings around the collaborative, which you can read below.
What inspired you to want to be a representative on the collaborative?
I am passionate about bringing people together and creating positive change to our community. I believe that the VSCE organisations play a vital role in supporting those most vulnerable and that we are best placed to build long lasting, impactful relationships which in turn have long lasting impact. We need our voices to be heard and I believe the collaborative is the best place to start.
What is your proudest moment from working within the VCSE sector?
I think my proudest moment was the day we were handed the keys to the Crown Community Centre, we had worked really hard (alongside other agencies) to secure the building and take our vision of collaborative working forward. It is a privilege to work alongside some great organisations, all of whom are as passionate as we are in supporting our local community.
What excites you most about the collaborative?
I am really excited about getting to know other VCSE organisations in more depth. I am keen to share my own knowledge and also learn from others. I am passionate about understanding other peoples challenges and needs and strongly feel that as a collaborative we will make some positive change.