East Riding Place VCSE Collaborative: Meet Judith Lund
Judith Lund, Service Manager for British Red Cross health services across Hull and East Riding of Yorkshire, joins the East Riding Place VCSE Collaborative as one of two representatives for Adults and Older People.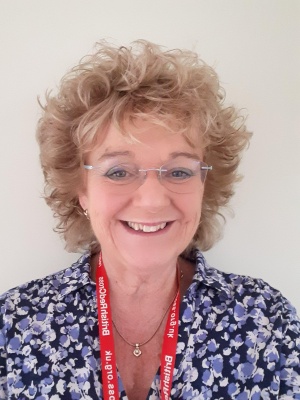 Judith manages three British Red Cross health services which are FREE to their service users: Hull Assisted Discharge Service, East Yorkshire Assisted Discharge Service and the Hull and East Yorkshire Support at Home Service.
Judith shared further thoughts and feelings around the collaborative, which you can read below.
What inspired you to want to be a representative on the collaborative?
I was inspired to apply to be a representative of the collaborative as I am passionate not only about the work of the British Red Cross in supporting residents of East Yorkshire but also in giving a voice and opportunities to other VCSE organisations who otherwise may not be heard.
What is your proudest moment from working within the VCSE sector?
Many of my proudest moments from working in the VCSE sector are from knowing that the voluntary sector has made a positive difference to the lives of the residents of East Yorkshire who need our support not only from the British Red Cross but vitally through the great work of colleagues in other VCSE organisations.
What excites you most about the collaborative?
I believe that working together as VCSE organisations, we are a strong group and will be on a platform where the VCSE collaborative will be increasingly recognised and included by Health and Social care colleagues in strategic and operational developments at an early stage.
A two-way process of effective communication is vital for the success of the collaborative between the members of the collaborative and the Integrated Care Board (ICB). Communication with the wider VCSE network is essential to ensure that the collaborative is held to account by the VCSE network and the network members are confident that their views are being heard and represented.