Kerri Harold joins the HEY Smile Foundation
The HEY Smile Foundation is delighted to announce the appointment of Kerri Harold as VCSE Collaborative Co-ordinator.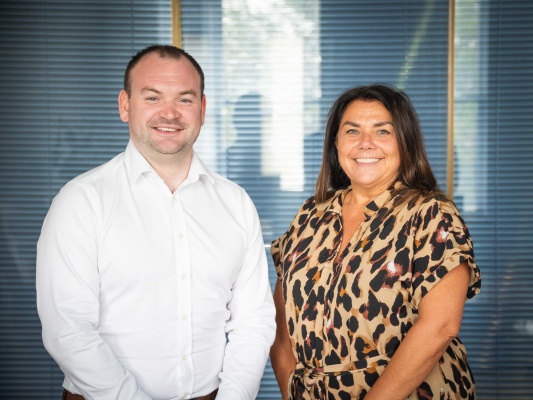 Kerri's role within Smile will focus on co-ordinating the new VCSE Collaborative across the East Riding, where she will support in bringing together sector leaders to ensure the voice of the VCSE sector is represented effectively.
Kerri will ensure partners are kept up to date with the delivery of the collaborative, and will work with the representative members to ensure the board is in a position to inform and influence change.
Smile's Chief Executive and East Riding VCSE Place Lead Jamie Lewis said this, of Kerri's arrival:
"Here at Smile, we are absolutely delighted to welcome Kerri into the role of VCSE Collaborative Co-ordinator. This is an incredibly exciting time, as we support the growth of the Collaborative in enhancing the reach and voice of the rich VCSE sector within East Riding."
Kerri says:
"I have high expectations of the Collaborative, and I am keen to get started on this journey as I know how important the role of the voluntary sector is within our communities across the East Riding, having seen the value and positive impact of the VCSE within my previous role as a councillor with the East Riding of Yorkshire Council. With the introduction of the Integrated Care Board, I feel we are now able to focus on ensuring the magnificent work taking place across our sector is communicated effectively with our health and care partners and reflected strategically."
For more information on the ICB VCSE Collaborative, please see here: What is the VCSE Collaborative? | VCSE Collaborative | Resources | VCSE news & resources East Riding
From Monday 4th September, we will be releasing further information on the East Riding Place VCSE Collaborative representatives.