Still time to nominate your amazing volunteers
HEY Smile Foundation and partners will once again be hosting an awards ceremony and celebration to honour volunteers from around the region.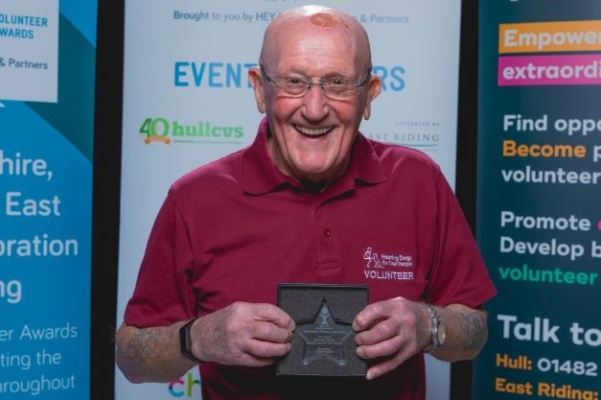 Picture caption: Behind the Scenes volunteer Graham Drury, at Hearing Dogs for the Deaf, was named the overall outstanding winner 2022
Nominations for the Time2Volunteer Volunteer Awards 2023 are now open
There will be a total of 12 award categories open to nominations giving people the chance to nominate, young and old volunteers and so much in-between!
New categories for 2023, include the Inclusive Volunteer Award, which recognises people who empower people from diverse communities, and the Founding Volunteer Award, which celebrates people who had the bravery to make an idea happen and start a group or charity.
Nominations are open until 23rd July 2023.
Visit the Time2Volunteer site to find out full details.
We are excited to see nominations come through and read the amazing stories from across the county.