The East Riding VCSE Network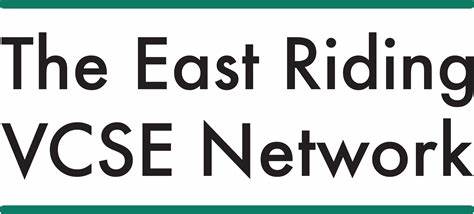 Introduction
Hundreds of community organisations operate in our region both large and small - offering safe spaces and critical support to the communities they work in.
These groups know their communities best and provide responsive support that makes a difference but also inform wider statutory services that can enable shared solutions.

Being part of the East Riding VCSE Network creates a stronger voice and influence change that builds on the strengths of East Riding Communities.
Click here to register and join the network.
Network Membership and Aims
All Voluntary Community and Social Enterprise Groups supporting East Riding communities are welcome to join the Network.
Current objectives of the Network include:
To develop the Voluntary Community and Social Enterprise (VCSE sector and it's partnerships within the East Riding of Yorkshire
To provide a single point in which the VCSE sector can meet with each other and relevant public and private sector partners in the interest of all beneficiaries.
Please review the terms of reference for further information regarding governance of the Network.
ER VCSE Network Terms of Reference (152KB)
Network Meetings
Members have the opportunity to attend a monthly virtual meeting via Zoom at 11am on the last Wednesday of each month. Guest speakers are invited to cover a chosen topic, with the opportunity for members to share their own updates; typically each meeting lasts an hour.
Face to face meetings are also scheduled to support in person networking and explore topics of interest in more detail.
The East Riding VCSE Collaborative report into the Network to share insight and opportunities.
Keep in touch
Registering as a member and subscribing to updates is a simple way to be kept informed and share insight.
Schedule of future meetings as well as minutes of previous events can be found here.
For support to join the Network or answer any queries, please contact Michelle Barnes on 01482 590270 or email mb@heysmilefoundation.org.