East Riding Place VCSE Collaborative: Meet Andy Haynes
Andy Haynes, the CEO of Age UK Hull and East Yorkshire joins the East Riding Place VCSE Collaborative as one of two representatives for Adults and Older People.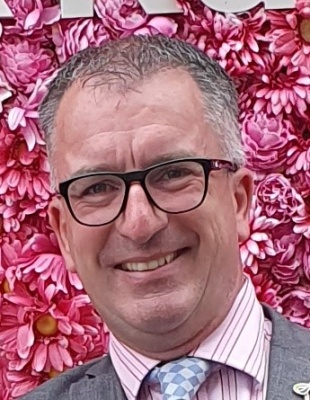 Andy has done everything from direct face to face service delivery starting in homelessness charities through to managing complex mergers and being CEO of large organisations.
Andy has worked in the charity sector for almost over 30 years, and as CEO of Age UK Hull and East Yorkshire, Andy says:

"I'm really enjoying leading our evolution from Age UK Hull to Age UK Hull and East Yorkshire and working to not only increase the range of services we offer, but in working with others to ensure that older people's needs are met and are also 'raised up the agenda' and get the attention and resources required."
Andy shared further thoughts and feelings around the collaborative, which you can read below.
What inspired you to want to be a representative on the collaborative?
Working collaboratively is the only way to bring about the change we know is needed as a VCSE sector. Partnership working has always been my default approach and as a result I've managed to have some great successes, and of course arguments/challenges too, and I feel that these experiences will add value to what we are seeking to achieve as a collaborative.
What is your proudest moment from working within the VCSE sector?
Playing a lead role in ensuring that a nationwide group of independent VCSE organisations, with the same shared cause, became recognised as having a significant national impact, and as a result the group then came to be seen by all in that sector as a national organisation in its own right. This ensured that the national agenda could affect more and the sector had a clear encompassing and inclusive voice, the impact of which then went on to affect commissioners and ensured resources were better directed to the VCSE sector.
What excites you most about the collaborative?
The power of a joint and shared voice. No one person/organisation has all the ideas or all the answers, however as a collaborative I am sure that "within the room" we have everything we need to make the changes that we all want to see happen for the benefit of those living across East Riding.