East Riding Place VCSE Collaborative: Meet Detty Tyler
Detty Tyler from East Riding Voluntary Services (ERVAS) Ltd joins the East Riding VCSE Place Collaborative as the representative for Children, Young People and Families.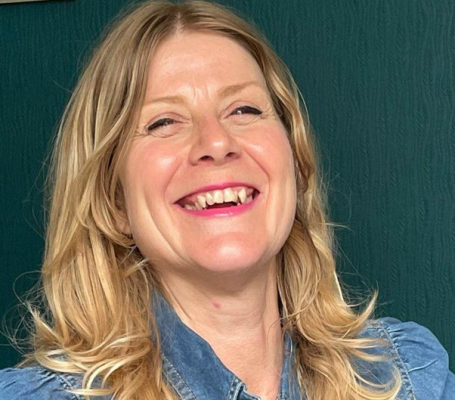 Detty has over 20 years' experience developing children and youth services within the East Riding of Yorkshire, and neighbouring authorities.

Within this time frame, Detty has been an active member of the East Riding Safeguarding Children Partnership, the East Riding Safeguarding Adults Board, the Hull Safeguarding Children's Board, the East Riding Children and Families Partnership Board and a number of other associated strategic groups.
Detty currently manages the East Riding VCSE Safeguarding Support Service contract and is the East Riding VCSE Domestic Abuse Lead Representative.
Detty shared her thoughts and feelings around the collaborative, which you can read below.
What inspired you to want to be a representative on the collaborative?
Having worked in my current role for over twenty years, I am passionate about the diverse range of fantastic work that the voluntary, community and social enterprise sector delivers across the East Riding in supporting children, young people and families and want to ensure that they are recognised and supported for the vital role that they play, and that they have a voice in shaping our local services, as well as the opportunity to engage with other services and partners wherever possible.
What is your proudest moment from working within the VCSE sector?
I am extremely proud of the work that ERVAS has done over the years to encourage, engage and recognise young people's participation in a variety of volunteering and social action activities, helping to grow our volunteer workforce for the future.
What excites you most about the collaborative?
I am excited about the opportunity to work with other partners on the collaborative to ensure that together we can raise the profile of the valuable work that the voluntary, community and social enterprise sector in East Riding provides to its communities and the difference it makes, ensuring that it's professionalism and expertise is recognised by all services, whilst also valuing and celebrating the diversity it offers.