Charities gain new powers as more legislative changes come into force
The Charity Commission has published updated guidance as further changes from the Charities Act 2022 came into effect this week.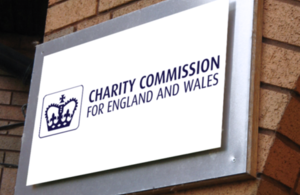 These are positive changes that will impact a significant number of charities, so it is important all organisations, big or small, take the time to check what this means for them. This is especially important if they are looking, for example, to dispose of land.
Updated Changes include:
statutory powers to enable charities to borrow, in certain circumstances, up to 25% of the value of their permanent endowment fund without Commission authorisation.
allow for the Commission to direct a charity to stop using a working name if it is too similar to another charity's name or is offensive or misleading
Trustees have discretion to decide how to advertise a proposed disposal of charity land and charities are no longer required to get Commission authority to grant a residential lease to a charity employee for a short periodic or fixed term tenancy.
The new guidance from provides helpful examples for trustees to understand these new requirements

Read the full press release here.